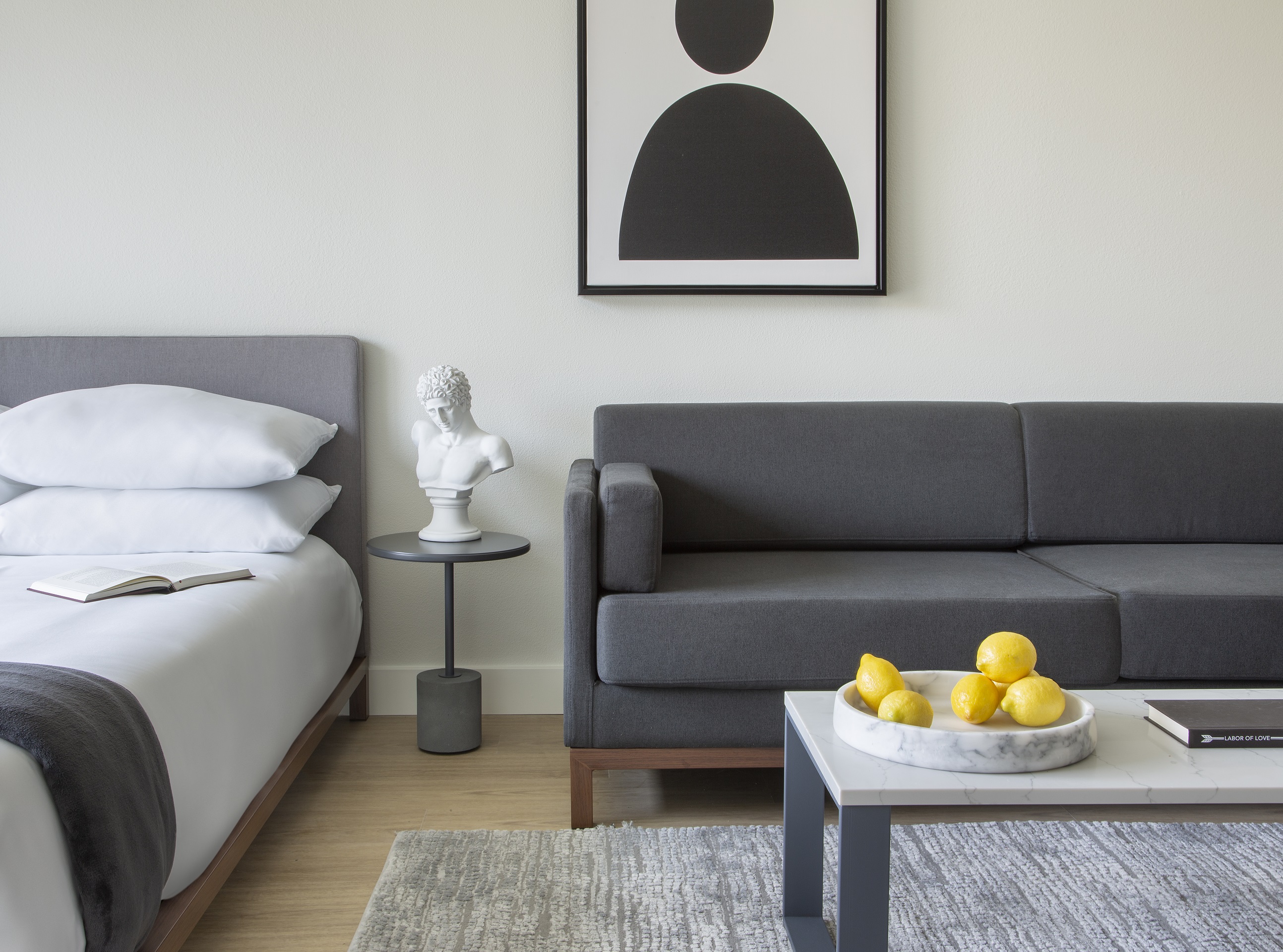 In this blog post, we will share some tips and tricks on how to decorate your studio apartment on a budget. You don't need to spend a lot of money to make your home look stylish and chic. Whether you're looking to add a little personality or simply want to maximize the space in your apartment, keep reading for some helpful ideas.


Mirror, mirror on the wall. One of the best ways to make your studio apartment look bigger is by using mirrors. Not only do they reflect natural light into your home, but they also create the illusion that there's more space than there really is. If you're looking for a decorative touch, try hanging colorful mirrors above your bed or bring some elegance with a golden frame.
Create a focal point. Another great way to decorate your studio apartment on a budget is by creating a focal point – this could be a new coffee table or a rug that ties the room together. You can also create a focal point by hanging some artwork on your walls, placing candles all over your home and so much more. The possibilities are endless – you just have to play around with the different options and see what works for you!
Create texture. If you feel like decorating your studio apartment on a budget but don't have a lot of money to spend, adding texture is a great idea. Texture is a simple way to upgrade the overall look and feel of any room in your home because it adds depth and dimension. For example, adding something with velvet or faux fur can add luxury whereas getting some woven baskets brings a more earthy vibe.
Functional furnishings. Choose multifunctional furniture that can be used for both storage and seating. For example, many of NMS Granada Hills' co-living suites feature a murphy bed, great for studio apartments, because it can also be folded up and used as a sofa. Similarly, you might want to consider headboards with built-in shelves for your bed or getting tables that can match your storage needs.
Perfect plants. Add some plants or flowers to brighten up the space and improve air quality. If you don't want to spend a lot on flowers, get fake ones or keep it simple by picking up some bamboo. Up your green thumb game with a seed growing kit and even create a small herb garden beside your windowsill.
Studio apartments can be stylish and chic without breaking the bank. By using mirrors, focal points, textures, functional furnishings, and plants, you can create an inviting space that is perfect for relaxing or entertaining guests. The key is to not be afraid to experiment with different design ideas – your studio apartment will thank you for it!
If you are looking for a stylish and sophisticated place to call home, look no further than NMS Granada Hills furnished apartments. Our furnished co-living primary studio suites offer private features and plenty of amenities, all within easy reach of Downtown Los Angeles. With complimentary professional cleaning and access to a shared in-unit washer/dryer and kitchen, we make living easy. Come explore NMS Granada Hills apartments today – we know you will love our selection of luxury San Fernando Valley apartments.